Youth Mental Health
Through a SAMHSA grant, Family Service Agency (FSA), the Mental Wellness Center (MWC), and Youthwell are able to provide more community education around mental health as a way to support youth in our community.
Contact us via email to learn more.
FSA
Family Service Agency (FSA) has long been regarded as one of Santa Barbara County's most reliable and effective nonprofit human service organizations. Our mission is to strengthen and advocate for families and individuals of all ages and diversities, helping to create and preserve a healthy community.
Established in 1899, FSA improves the health and well-being of our community's most vulnerable children, families and seniors by ensuring access to food, shelter and other basic needs, as well as providing youth mentoring, case management, substance abuse treatment, advocacy, and a wide-array of mental health programs.

CONTACT
MWC
The Mental Wellness Center works with thousands of people every year to improve and maintain mental wellness. Our community-based nonprofit organization specializes in helping individuals in three ways: (1) We help adults with mental health disabilities meet critical and basic needs as a foundation for their wellness; (2) We offer courses and activities for teens and adults to learn and practice self-management skills for better self-regulation; and (3) We educate youth, families, and community groups about mental health so that we can take better care of ourselves individually and as a community. We are working toward a future when the importance of prevention and effective, early intervention to treat mental illness is recognized. We believe in recovery at any stage. We're here to help with the concerns and challenges of better mental health across the spectrum.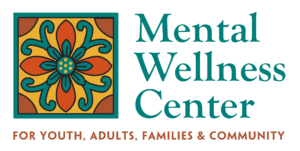 CONTACT
YouthWell focuses on education, support, prevention, and early intervention, connecting youth and families to mental health and wellness resources.
YouthWell seeks to simplify access to mental health and wellness resources for youth ages 10-25 and their families, making solid connections through warm handoffs.
YouthWell mobilizes Santa Barbara County community stakeholders, service providers, schools, law enforcement, and caregivers in order to create a coordinated and comprehensive care response system.
The YouthWell Collaborative's work on our community's teen suicide prevention efforts to move away from crisis, and includes education, prevention and intervention tactics that comprehensively provide a safety net for youth, ages 10-­25.
We strive to improve outcomes, affect systemic change, and increase communication and transparency. YouthWell stays educated on the issues, learns from other communities, and serves as a communication hub, gaining consensus on priorities and using evaluation tools to improve collaborative efforts related to youth mental health and wellness.
CONTACT:
805.448.2426.